Can You Replace A Single Sink With A Double Sink Vanity?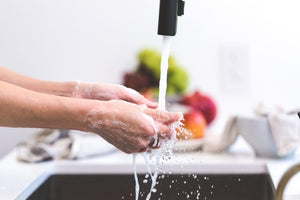 Are you sick of waiting for your turn in the bathroom every morning? If you live in a busy household, chances are, everybody is getting ready at around the same time every day. Replacing a single sink with a double sink vanity will save you a lot of time and increase the amount of storage space available. But is it doable?
The good news is that it is entirely possible to replace a single sink with a double sink, but it'll take some work and money. A vanity consists of a faucet, a sink and a cupboard that hides the plumbing. It can come premade or custom made to match your bathroom's specific dimensions. Either way, there are endless styles and designs for you to choose from, and you can be sure to find one that meets your needs.
The main thing to consider when you're deciding to switch to a double sink is space. You'll likely have to give up something else in the bathroom to make room for the extra sink. This could be any additional storage space, a laundry area, or even replacing a bathtub with a slim shower stall.
As a rule of thumb, the two sinks in the vanity should be at least 30 inches away from each other. You'll also want at least three feet of comfortable wall space per person so that it can accommodate two people getting ready together at once without feeling cramped.
Now let's get into the cost. Everyone has a different budget, and the main determining factor is, of course, the type of vanity you choose. Premade vanities can cost anywhere from $100 to $2500, while a custom vanity is more expensive and can cost up to $3,000.
You'll also have to consider the cost of installation. Installing a new vanity can be a little complicated, though not impossible, to do as a DIY project. However, we suggest homeowners hire a professional unless they have some plumbing experience or the situation may become too challenging and time-consuming. Other tasks, such as installing new plumbing or changing the backsplash, will also add to the cost.
However, you should not let the cost alone deter you. There are many benefits to switching to a double vanity, including added value to the property. Bathroom renovations are an excellent way to boost the resale value of your home. According to experts, making changes to cabinets and vanities have one of the best return on investment. As long as the job is done well, many people are willing to pay more to have extra room to spread out in the bathroom.
Vanity Grace
offers high-quality
bathroom vanities
at
competitive prices
. With our comprehensive catalogue of vanity designs, you are guaranteed to find one that suits your style.
Check out our online retail store today
!